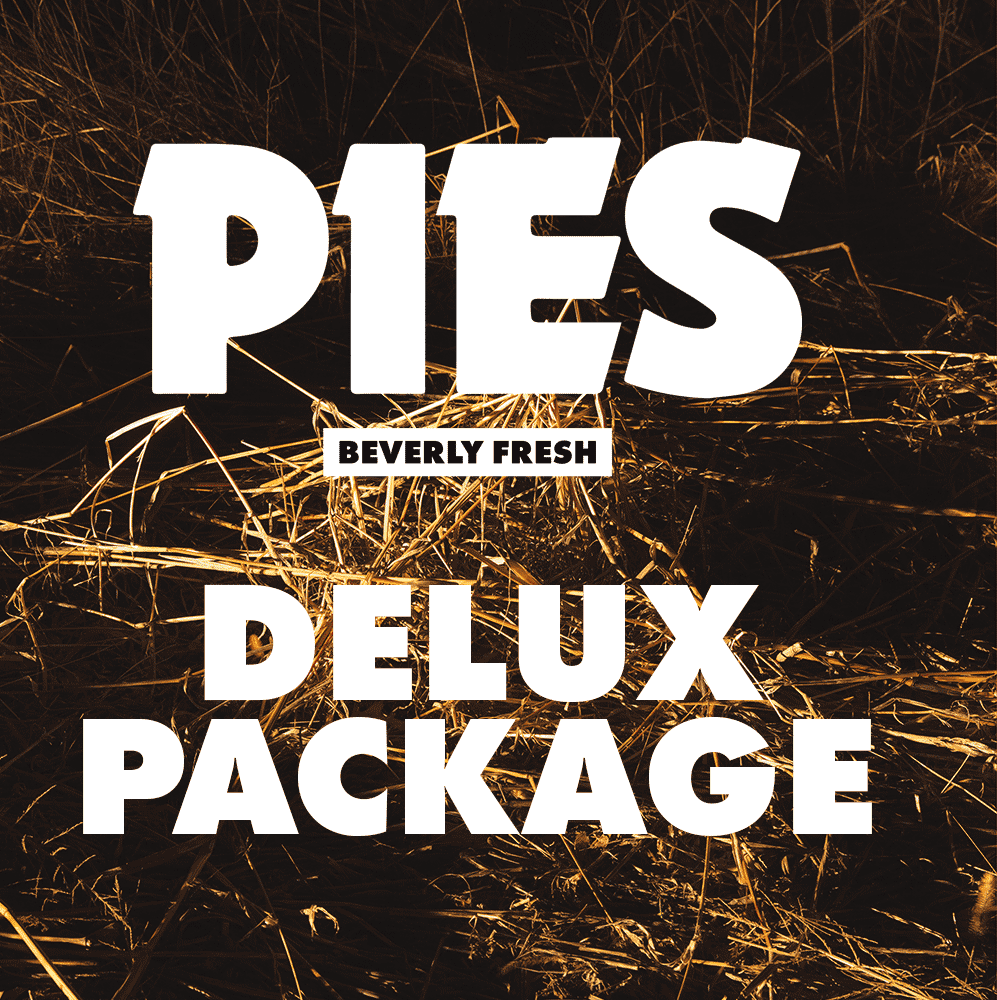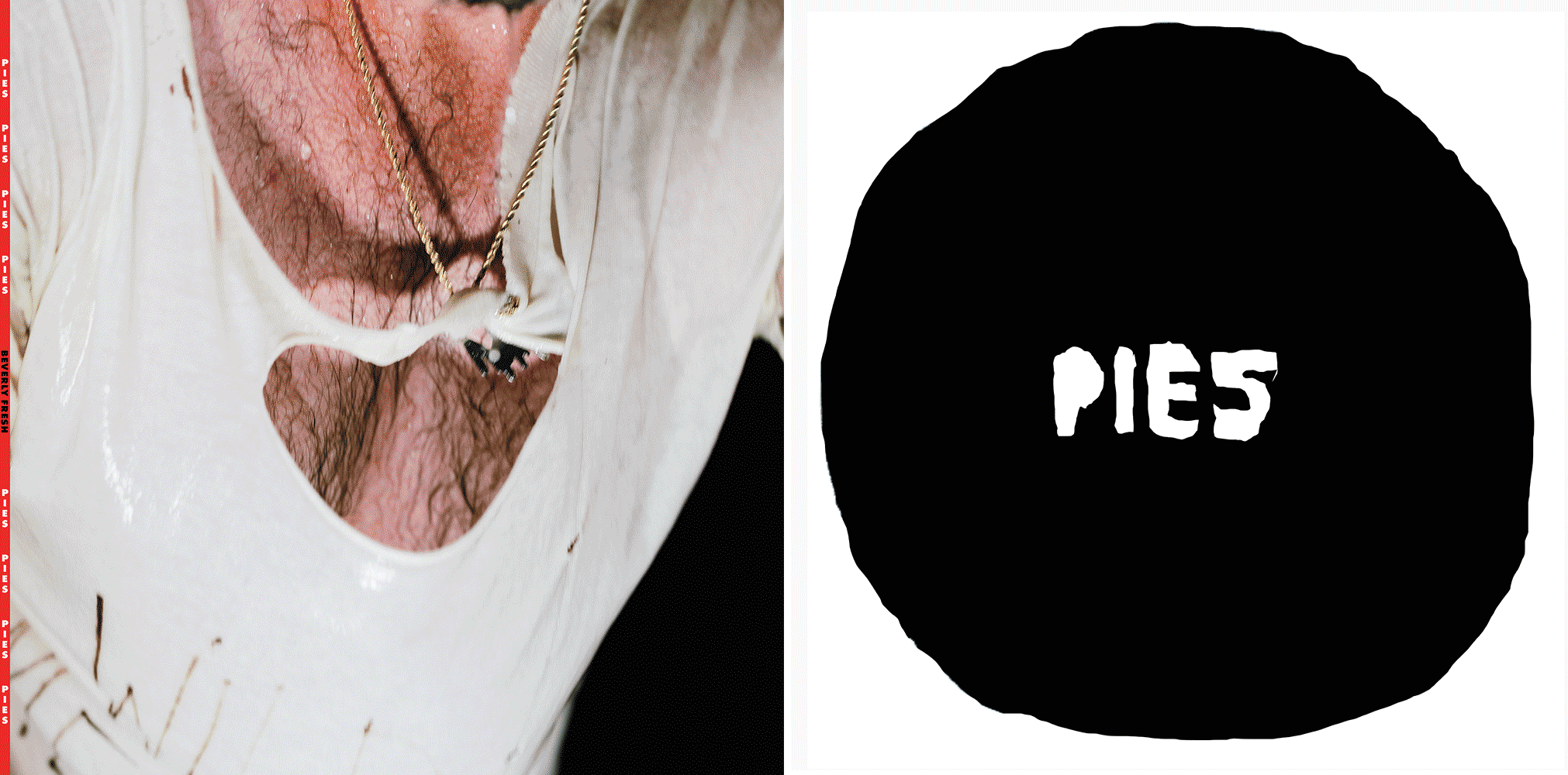 XTRA SPECIAL LIMITED EDITION DELUX PACKAGE includes PIES vinyl album plus a full-color liner note booklet, 36-page zine of poem drawings, hype stickers, a Polaroid photo, 2 eyeball cards, pin, balloon and more all designed by Beverly Fresh. Editon of 50.
Sounds like corned beef and Stetson. Behind the car wash. Salvation blasted out a blown bazooka tube. Like pissing your name in perfect cursive in the snow. Like losing your mind at the grocery store. It's mad, silly, and sweet.
The
vinyl-only release of
PIES
the new album by Beverly Fresh.
Editon of 250.
These songs are taken from the last 15 years of wandering restless through the Middle West. This album will blast your hair up high! Like coming on the meaning of life alone on the back roads and then losing it deep in a gas soaked rag…